Powering your talent decisions
Your talent is your biggest asset. And usually the biggest cost. It's why getting talent strategy right, and using data-driven insights to enhance this can give you a competitive edge.
We provide the insights and expertise you need to inform your talent strategy and help you to answer tricky talent questions with confidence. And our data-led, innovative approach makes sure we're helping you to make informed decisions to drive your business forward.
Contact us
Let's talk about how we can help with your leadership and talent management challenges.
Get in touch
Our talent intelligence services
There are three core strands to our talent intelligence offering: talent insight, talent pooling and talent research. You can find out more about each service below.
Talent insight
Talent insight is about using data and market intelligence to inform business decisions.
Sometimes this is to inform a future decision, to prove a point of view or to uncover new information.
We can help you with:
Competitor analysis
Brand perceptions
Diversity & inclusion analysis
Talent pool analysis
Pay & reward benchmarking
Location analysis
We provide data-led insights, but we also focus on the "so what?" and help you to work out what your next steps should be.
Talent pooling
Maybe your organisation is taking too long to tap into the talent pipeline and missing out on the people it needs? Or maybe you are facing repeated demands to hire within the same job family?
Talent pooling can help. By taking a proactive approach and nurturing a warm pool of talent, you can reduce the time to hire and increase the opportunity to recruit multiple candidates at no extra cost.
We can help you with:
Building talent pools
Making multiple hires in the same job family
Succession planning
Proactive recruitment
Engaging candidates on an ongoing basis
TALENT RESEARCH
When you have an immediate vacancy you need to fill or a new role has been created in your business, you need to make sure no stone is left unturned to find not just any person but the right person. The same goes for senior hires or those with specialist skillsets. Our confidential and comprehensive talent research can help. We can help you with:
Understanding the market or role that you need to hire in
Talent mapping
Niche talent identification
Talent benchmarking
Using research to understand where things have gone wrong and solving the problem
Whatever route we take and whoever you choose to hire, we prioritise the candidate experience: peer-to-peer, personal and professional. We understand the importance of process too. By focusing on the people and the process, we're protecting your employer brand every step of the way.
After all, when you're hiring, it's all about getting to the best talent, not just the available talent.
Why choose us for talent intelligence?
We're a safe pair of hands, but we'll never play it safe
Our team have got years of experience behind us; over 25 years and counting. It gives us the confidence to challenge when we need to – to make sure we solve the right problem for you.
Breaking down barriers
We have a wealth of experience working across a wide range of industries. This breadth of insight lets us introduce perspectives from outside your sector giving you fresh, diverse thinking and options.
An approach that works
Our methodologies are comprehensive, structured and proven to work. The numbers speak for themselves: 96% of our clients say they would recommend or highly recommend us.
We'll meet you where you are
Our team have the skills to apply their expertise to any situation on any scale and the agility to change direction and methodology as your needs change.
We make it our business to get to know yours
We do it by asking the right questions, understanding your goals and handpicking a team who can tailor an approach and solution to address any people problem you face. We don't do it with off-the-shelf plans. Because you're not like our last client. Or the next one.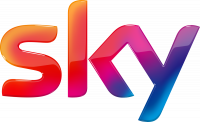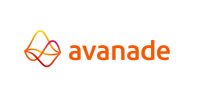 Sorry, no team members were found matching your chosen criteria.
Latest insights