Flexible interim services to solve your biggest challenges
The energy sector is going through drastic disruption. A swing towards green energy, game-changing technology, dynamic global trade agreements and complex supply chains are fuelling the turbulence at the same time as the sector's influence, and scrutiny upon it, has grown.
To ensure long-term stability, energy organisations need leaders that can manage disruption, drive through transformation and model the behaviours and skill sets they'll need in the future. And they need them fast.
That's what we're experts in. Whether it's permanent executives or interim leaders, our energy team work with some of the largest global energy firms as well as specialist consultancies, regulators and investor-backed businesses to find the right leaders fast. Whether it's plugging an immediate leadership need when a post becomes vacant, adding in specific skills to deliver large-scale transformational programmes or increasing capacity to help reach strategic goals at crunch points, we've got decades of experience in finding the right leaders that can make a difference from day one.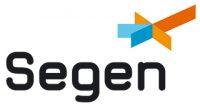 Christopher Arbid
Interim management
Industrials
I lead the energy markets practice at NSCG. I'm connected to, and working with, many of the international privately owned, PE/VC backed and PLC businesses across oil & gas, mining and renewables. Sharing my network of high-value interims and independent consultants to support the endeavour of change and transformation.

Let's talk about how we can help with your leadership and talent management challenges.

Latest insights